Welcome to Week 1 of our collaborative thematic unit on germs and microbes! I'm happy you stopped by and hope you'll be able to use some of these ideas we've gathered with your own children. This post contains affiliate links and lots of freebies. Don't forget that at the end of the unit we'll be sharing with you a GoogleDoc of free resources you can use for planning your own germ studies.
This week was a major introduction to Germs. We are a big fan of The Magic School Bus (you can view Inside Ralphie online) and I just introduced my kids to one of my favorite science TV personalities, Bill Nye, who has a germ-related video online. We spent a lot of time reading tons of books to give us some background knowledge and especially enjoyed Germs Make Me Sick. It was an easy read with lots of pictures for my preschooler and kindergartener. Billy Nye has a germ book out that includes tons of great experiments, and it was really helpful to view the magnified germs in the book Germs by Dorothy Hinshaw Patent. We stumbled across that book at our local library and I highly recommend it for the photos.
To gauge our understanding, we looked at items on the following page and tried to choose all the areas where germs might be and what items combat them. Feel free to download a copy for your own kids by clicking the image below.
Then we set up our science experiments!
Using an activity from the
Kitchen Pantry Scientist, we used petri dishes to grow microbes. Unfortunately, the first batch didn't gel up, so I increased the gelatin to two packets instead of one and a half and that did the trick. The girls ran around the house taking swabs of different areas and we labeled each petri dish with a dry erase marker (because I'm cheap, I'm going to thoroughly clean them when we're done so I can use them for my co-op class). Right now the samples are growing in a dark place. Stay tuned next week to find out which area grows the best (and keep in mind that ironically we are battling colds right now, so results might be even more interesting – - ugh!).
We also started working our way through our Germ Scientific Notebook provided by STEMmom. We stapled my 6 year old's journal into a germ lapbook that will contain all of our other activities. Then, I made my preschooler generic notebook pages to cut into her own (very basic) lapbook. This is super basic, but feel free to click the image to download the sheet. I wanted her to have a part in guessing what germs looked like before we began our studies and I'm excited to see what she draws after!
We began with an experiment to see how skin protects us from germs. To do this, we learned how to use a peeler and peeled a few sections from two apples (one for each of my kids). We also used a control apple without a broken peel. My kids spent some time rubbing their fingers around all of their peeled sections and then again on the control apple. Their prediction is that the peeled apples will turn brown because they don't have skin to protect them. We'll keep you posted.
Additionally, we did a hand-washing experiment and timed how many seconds it took for water to remove dirt on our hands. We learned that it took a lot longer than anticipated! We also learned that soap helped clean our hands even after we had let the water do its job.
To go along with our current math lessons right now, we played a game of symmetry. We placed blue painters tape on the ground and worked to find the symmetrical matches to the yellow cards. This was similar to the domino game we played last week. Feel free to download the cards by clicking one of the images below.
We play a LOT of math games in our house, so in staying with the germ theme we're taking a break from regular dominoes and dice and using germy ones this month instead. They are great for adding and subtracting games, number line games, and more. If you'd like a copy, feel free to click one of the images below to download the whole set. The dominoes are 9-9 dotted and there are two kinds of dice to choose from: the kind you can cut out and place in photo dice (or attach to a large cube) and a foldable template.
Stop by STEMmom and The Usual Mayhem to see what they are sharing with you this week and click the button below to go to my main introductory post. Stay tuned for next Tuesday's post on Science and Language Arts activities revolving around germs.
Linking to: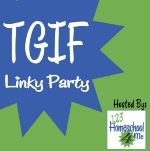 </A